THONI ALUTEC Manufacturer of Aluminium Castings
Here at Thoni Alutec, we provide a wide range of services starting with mould design, through tooling production, casting and machining, and ending with painting and assembly. We specialise in the production of aluminium castings.
Aluminium Foundry
Our aluminium foundry, which contains a moulding area and a melting area, is the centre of the casting process at Thoni Alutec. We are capable of producing castings which are over 5 m in diameter or 10 tonnes in weight.
At Thoni Alutec, we manufacture aluminium alloy castings using the nobake sand and die casting methods from 0.25 kg to 10,000 kg. Currently, we have over 2,000 different patterns which could serve as a basis for casting production.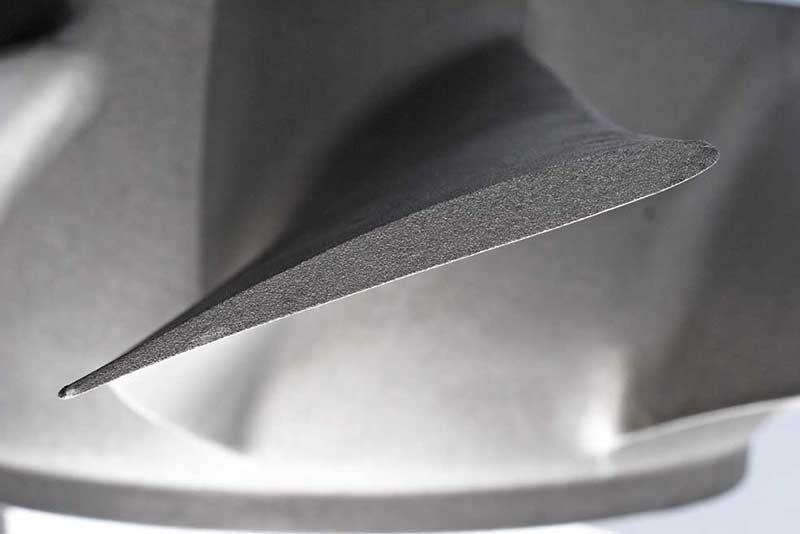 Machining Facility
Our Machining Facility contains state-of-the-art CNC mills and lathes, which allow us to perform the necessary activities with maximum precision.
We carry out turning and milling of aluminium castings produced in our plant.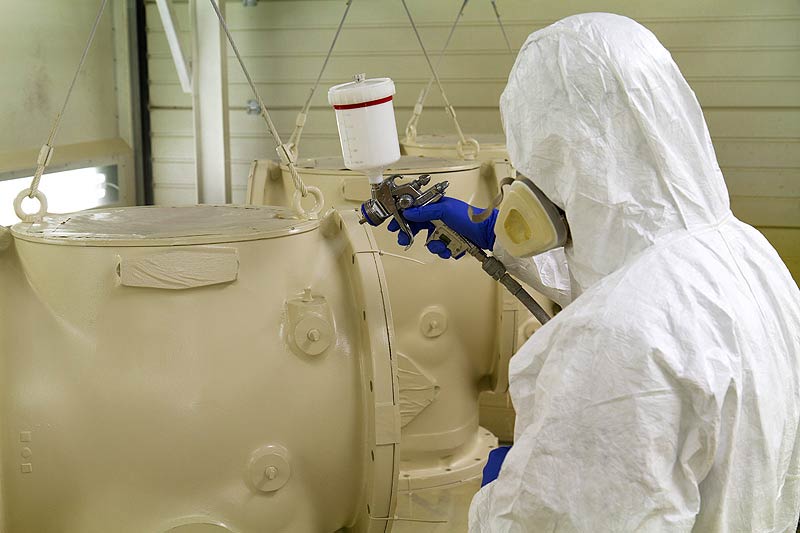 Painting Aluminium Castings
We utilise an environmentally-friendly, semi-automatic painting process for aluminium castings. Based on the demand, our paint shop is able to paint castings using two semi-automatic wet painting lines.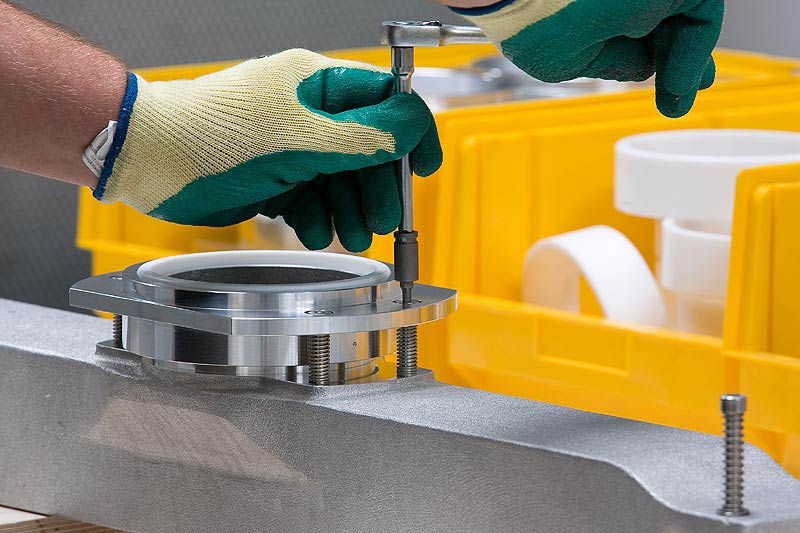 Assembly
We offer you assembly services for castings and other components, so that the finished product is ready to go on the assembly line.
Environmental Protection at Thoni Alutec
Here at Thoni Alutec, our goal is to be continously regarded as a truly modern aluminium casting manufacturer. We strive for meeting and exceeding modern-day requirements. That is why we have undertaken a number of special projects. Thry are aimed at the total elimination or at least a significant reduction of activities harmful to the environment. The projects cover areas such as surface water protection, air protection and noise protection.
In the field of ecology, our main idea is to re-use everything that is possible. For this reason, we are installing special heat recovery systems and we use extensive recycling.
Thoni Alutec, Manufacturer of Aluminium Castings

If you are looking for a reliable business partner in the field of aluminium alloy casting, we recommend working with us. Here at Thoni Alutec, we are trusted by customers from Poland, Europe and other parts of the world. All of that is possible thanks to our wide range of services offered in a full package, reliability, a perfectly functioning quality control system and excellent final products. Our company:
Total area of 440,000 m2,
1,500 employees,
Total area of manufacturing facilities – 76,000 m2
Thanks to modern machinery and extensive facilities, we are capable of fulfilling even the most demanding ordeds, including large and unique aluminium alloy castings. We provide a full service package, starting with design and creation of a 3D model, through casting and machining, and ending with assembly.
Due to their excellent technical and practical properties, our high quality aluminium castings are increasingly treated as an alternative to welded assemblies made from other metals, e.g. steel and cast iron.
Contact us at +48 15 814 98 00 tel. 00 48 15 814 98 00, contact z Thoni Alutec.
ul. Przyszowska 1
37-450 Stalowa Wola
Poland